When it comes to choosing between different types of flooring, consumers have a lot of options. They can go for vinyl, carpet, wood, tiles and so on. Each of these options have their own advantages and disadvantages, so it really is up to your own personal tastes. However, in the last few years, another option has started becoming more and more common – concrete polishing in Melbourne. It may sound very off beat and even rustic, but it is starting to capture the attention of modern designers, and with good reason.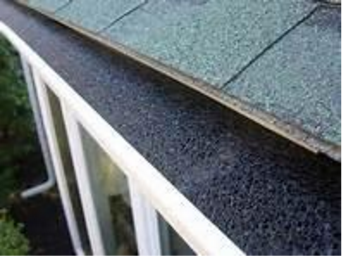 There are many so many different advantages of utilising concrete flooring in your home. The biggest one is cost – most of the other types of flooring require a concrete base, on top of which they are installed. This leads to tremendous cost savings – and who doesn't love the idea of saving money!?
Another big advantage is cleaning – concrete by its nature is very easy to clean and maintain. Any spills can be cleaned up effortlessly without any risk of stains. This is great for those of you with children or if you like to entertain friends and family – you never can successfully host an event or dinner party without at least one glass of spilt red wine! The only maintenance required with concrete is to clean it once a week with soap water and to polish it once or twice a year, depending on the finish. A Melbourne based carpet restoration expert  says, often clients ask them to use affordable concrete floors covered with a well installed carpet to give a grand finish at a low cost.
Concrete is environmentally friendly since it does not consume any extra resources. Polyurethane concrete sealers are the most used sealer to get finished concrete flooring.  It can be maintained cleaner than a carpet thereby avoiding the risk of airborne diseases that are trapped in dirty carpets. It is tougher than wooden flooring, without any risk of scuffing. These are both great things to note!
Overall, concrete flooring has many positives, and not many negatives. It looks sleek and stylish, it is easy to maintain and clean, it is environmentally friendly and most importantly, it is cost effective. A lot of people worry about the coldness of concrete but if your house is equipped with good underfloor insulation you needn't have anything to worry about. You can also dress up your concrete with things like rugs and mats, which will not only look great, but will add another layer of warmth.
Concrete flooring is an increasingly popular choice amongst various other types of surfaces and it is not hard to see why. If you are considering renovating your home or building a new one, you should definitely consider utilising concrete floors. They are also a great option for holiday homes due to the low maintenance and casual design. There is almost no environment that a concrete floor won't look good in, as the design is so subtle that you can bring life into the room with the use of accessories and other design choices. All in all, concrete flooring is a great choice, no matter whether you are looking at flooring options for a small or large home. There are many different styles and colours to choose from as well, which gives you the freedom to choose a design that really suits you and the style of your house!